JOB DESCRIPTION and RESPONSIBILITIES
We are seeking applicants for a full-time e-discovery paralegal with 7+ years of experience. The paralegal will work for multiple attorneys in our commercial and construction law practice groups.
all aspects of e-discovery, retrieving documents from clients, uploading, reviewing, tagging, and processing productions
organizing and indexing documents produced, maintaining privilege logs
preparing declarations, notices, and discovery requests
serving deposition notices and subpoenas
reviewing and assembling documents to be used at depositions
answering interrogatories, preparing witness lists
reviewing briefs and organizing appropriate exhibits
preparing for mediations, arbitrations and trial
Candidate should have outstanding verbal and written communication skills, strong attention to detail, excellent organizational and proofreading skills; experience working with multiple e-discovery software programs.
JOB DESCRIPTION and RESPONSIBILITIES
We are seeking candidates for a construction attorney with a minimum of three years construction and real estate litigation experience.  In particular, experience should include prosecuting and defending multi-million dollar construction claims.  Experience should also include drafting and negotiating construction contracts, solid analytical, research and writing skills, knowledge of civil procedure, including discovery, e-discovery, depositions and motion practice.  Other credentials include top academic education, demonstration of quality communication skills and a passion for client service.
Please email your cover letter, resume and writing sample to dillard@carneylaw.com.
If you would like to submit your resume and cover letter for a career opportunity, please send a .doc or PDF file as an attachment to dillard@carneylaw.com.
Please include the position you would like to apply for in the subject line.
Careers With Carney Badley Spellman
Thank you for your interest in career opportunities with Carney Badley Spellman
We are a leading law firm in Seattle Washington, listed in the Top 100 Best Places to Work in Washington state.  Our clients include individuals, startups, closely-held businesses, and Fortune 500 companies with offices in the Pacific Northwest and across the United States.
Carney Badley Spellman is continuously searching for highly skilled attorneys, paralegals, legal assistants, and administrative staff to provide the highest level of service to our clients, are effective contributors and mentors to others within our firm and to our local communities.
We value and foster an environment that encompasses a culture of diversity, collegiality, respect, and professional growth.  Our employees come from diverse backgrounds and educations. We understand our employees are our greatest assets and essential to achieving the goals of our firm.
We believe providing benefits to our employees that include dependents and families is essential for everyone's overall health and vitality.
Medical & Health Care Savings Account
Dental
Life & Disability
Paid Family Leave
Retirement:  401k, Safe Harbor, Profit Sharing
Transportation subsidy
Employee Assistance Program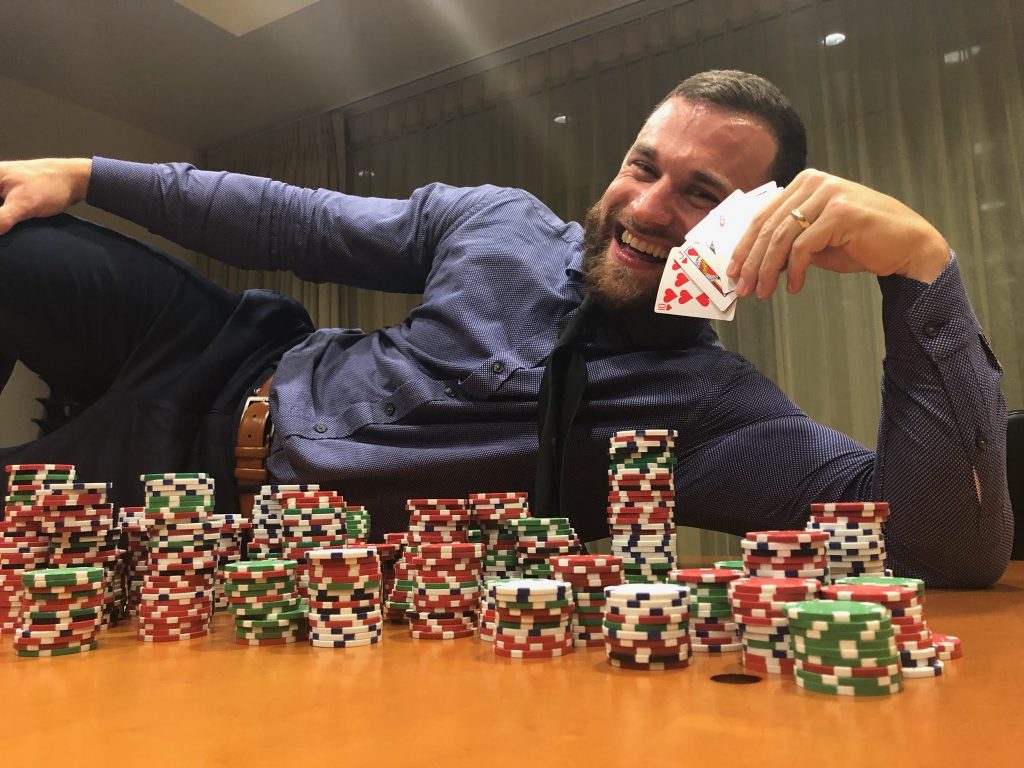 Philanthropic work that supports our local community is important to the firm.  So any time that we can mix fun with philanthropy, the firm goes "all in."  As you can see here, I went all in multiple times and ultimately captured all of the chips for the night at Jay Terry's Annual Charity Poker Tournament in 2018.
Rory Cosgrove
Legal Employers Advancing Diversity in Washington ("LEAD-WA") 
Carney Badley Spellman, P.S. has been proud to be a part of this program for over 20 years. In 2020, Carney chose two summer interns from LEAD.  They worked with our litigation and business teams to gain legal professional skills, including commercial and construction litigation, insurance law, corporate law, startups, estate planning, and state and federal tax. In the past, they have assisted and taken part in depositions, mediations, arbitration, and trials, performed legal research, worked with clients to file corporate documents, and participated in due diligence with M&A transactions.  We are proud to announce we hired another Fellow from the program in 2020 as a first-year associate attorney.
MORE ABOUT LEAD
Legal Employers Advancing Diversity in Washington ("LEAD-WA") is a Washington non-profit organization created to increase diverse lawyers practicing in the Washington legal community. LEAD-WA, through its participating employers.
It provides summer associate opportunities to diverse law students from Washington's three law schools: Gonzaga University School of Law, Seattle University School of Law, and the University of Washington School of Law. This program was previously known as the Puget Sound Minority Clerkship Program ("PSMCP").
LEAD-WA was established by the Puget Sound Area Minority Fellowship Program ("PSAMFP") Board to continue providing opportunities for traditionally underrepresented diverse law students to work in the various law firm and corporate law environments otherwise foster diversity in the profession.
Students chosen to participate as Fellows in this highly competitive program are selected as summer associates with one of LEAD-WA's participating employers. If you are interested in a career opportunity with us, please read the following information on this page's last paragraph.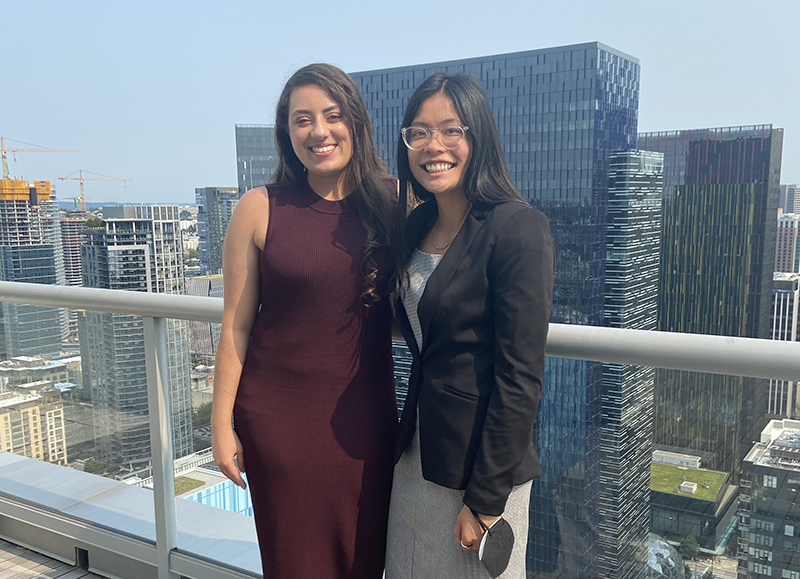 2021 Summer Interns – Rania Elbasiony & Adriena Clifton
"Carney Badley Spellman provided me with the opportunity to observe and assist skilled lawyers. More importantly, my experience here showed me what it means to provide high quality assistance to clients. It was a pleasure to be able to work alongside these attorneys and apply concepts I learned in a class into real world settings."
Rania Elbasiony
2021 Intern
Carney Badley Spellman is an Equal Opportunity Employer.