Career
Opportunities &

Diversity
JOB DESCRIPTION and RESPONSIBILITIES
Carney Badley Spellman, PS is seeking a mid-level associate with 3-5 years' experience to join our Mergers & Acquisitions and corporate law practice in Seattle.  Candidates must have a strong interest in M&A and general business work with middle-market private companies, and a desire to work with a friendly and collegial team of experienced lawyers who will provide mentoring guidance and opportunities to assume increasing levels of responsibility.
We are seeking candidates with experience drafting disclosure schedules, purchase agreements and other M&A agreements, and corporate and LLC formation documents.  Candidates must be self-motivated individuals who want to provide the highest quality service and welcome the opportunity to interact directly with clients.  We are looking for an attorney who has excellent communication skills and wants to be part of a cohesive and collaborative practice group.  Our associates work both independently and as part of a team.
About the Firm and Business Group
Carney Badley Spellman, PS is a full-service Seattle law firm with approximately 50 lawyers.  We are committed to providing the highest quality service to clients located in the Pacific Northwest and across the country.  Our firm is part of a global network of firms through the State Capital Law Group, which allows us to find solutions for legal issues that may arise as clients expand their businesses across the country and around the world.
Our business group works primarily with middle market private businesses and we often serve as their outside general counsel.  We are the trusted advisors that our clients turn to for any legal issues that arise during the life cycle of their business.  Our rapidly growing business practice group includes attorneys who focus on startups and work with new or repeat entrepreneurs, complex corporate transactions including mergers and acquisitions, real estate, trusts and estates, and several of our attorneys have advanced degrees in tax law.  We guide our clients on legal issues from formation through planning exit strategies, negotiating and executing transactions.
JOB DESCRIPTION
We are seeking applicants for a full-time assistant in our accounting department.
RESPONSIBILITIES
Preparation of monthly client bills for approximately 25 attorneys
Submit bills through ebilling system as needed and maintain the ebilling portal
Review Attorney Aged A/R and assist with collection effort
Perform full A/P functions. Review all vendor invoices for the appropriate documentation/approval and process for payment
Reconcile firm credit cards and process payments
Process employee expense reimbursements
Manage all functions of the firm's trust accounting
Maintain and report annual 1099s
Manage Petty Cash
Assist with GL and bank reconciliation and Journal Entries
Complete special projects as assigned
Cross train with A/R person
REQUIRED SKILLSET
Provide excellent customer service to internal and external clients and vendors
Proficient with Excel and other Microsoft Office Products
Ability to research and resolve accounts payable and billing issues
Strong verbal, written and interpersonal communication skills
Ability to multitask in a fast pace environment
Must be able to follow directions and work in a team environment
Must maintain confidentiality of information within the department
10-key skills
REQUIRED EDUCATION
Associate's Degree or Accounting Certificate preferred or work experience equivalent.
This department is small and it will be imperative the candidate be able to work in a team environment, provide assistance and coverage when other employees are on vacation and have a can-do and pleasant personality.  The candidate must also be able to maintain confidentiality 100% of the time.
JOB DESCRIPTION
Carney Badley Spellman, PS is seeking estate planning/probate attorney candidates with at least 10 years of experience or a partner level to join our busy Trusts and Estates practice group.  Our clients range from individuals to owners of privately-held companies preparing for succession to high net-worth individuals and families.  Our Trusts and Estates group serves its own clients as well as clients who cross over from the Business practice group.
RESPONSIBILITIES
Advising clients about their estate planning and drafting wills, trusts and related estate planning documents, including durable powers of attorney and health care directives;
Succession and family transition planning to protect family- and closely-held businesses;
Communicating with clients and family members regarding the management and operation of family and closely-held businesses;
Providing sophisticated tax planning to minimize state and federal estate, gift and other transfer taxes, as well as preparing federal and state estate and gift tax returns;
Advising clients regarding charitable planning, including charitable trusts, donor-advised funds, supporting organizations, private foundations and tax-exempt organizations; and
Advising families and fiduciaries in the settlement of estates and the ongoing administration of lifetime and testamentary trusts.
Candidates must be barred in Washington State and preferably have an LL.M in tax.
If you would like to submit your resume and cover letter for a career opportunity, please send a .doc or PDF file as an attachment to dillard@carneylaw.com.
Please include the position you would like to apply for in the subject line.
Careers With Carney Badley Spellman
Thank you for your interest in career opportunities with Carney Badley Spellman
We are a leading law firm in Seattle Washington, listed in the Top 100 Best Places to Work in Washington state.  Our clients include individuals, startups, closely-held businesses, and Fortune 500 companies with offices in the Pacific Northwest and across the United States.
Carney Badley Spellman is continuously searching for highly skilled attorneys, paralegals, legal assistants, and administrative staff to provide the highest level of service to our clients, are effective contributors and mentors to others within our firm and to our local communities.
We value and foster an environment that encompasses a culture of diversity, collegiality, respect, and professional growth.  Our employees come from diverse backgrounds and educations. We understand our employees are our greatest assets and essential to achieving the goals of our firm.
Benefits
We believe providing benefits to our employees that include dependents and families is essential for everyone's overall health and vitality.
Medical & Health Care Savings Account  (100% paid for employees; 50% contribution for dependents)
Dental (100% paid for employees; 50% contribution for dependents)
Life & Disability (100% paid for employees)
Paid Family Leave
Retirement:  401k, Safe Harbor, Profit Sharing
Transportation and cell phone subsidies
Employee Assistance Program
Travel Assistance Program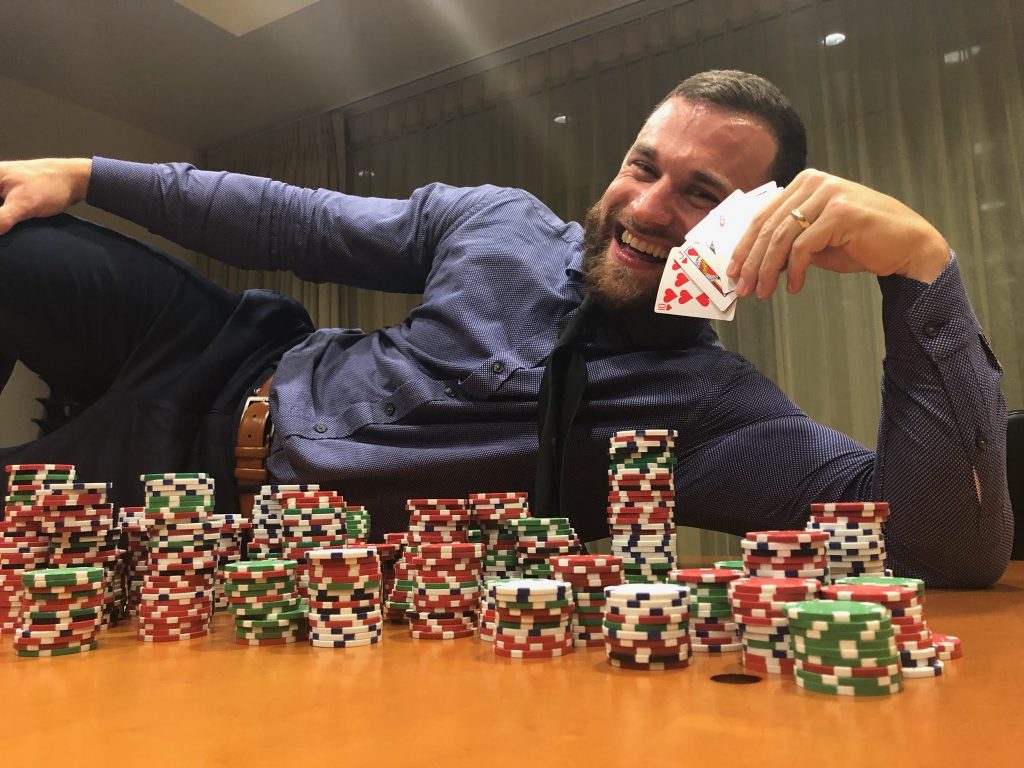 Philanthropic work that supports our local community is important to the firm.  So any time that we can mix fun with philanthropy, the firm goes "all in."  As you can see here, I went all in multiple times and ultimately captured all of the chips for the night at Jay Terry's Annual Charity Poker Tournament in 2018.
Rory Cosgrove
"Working at Carney means family. You're never left out and always cared for. "
Shawn Bei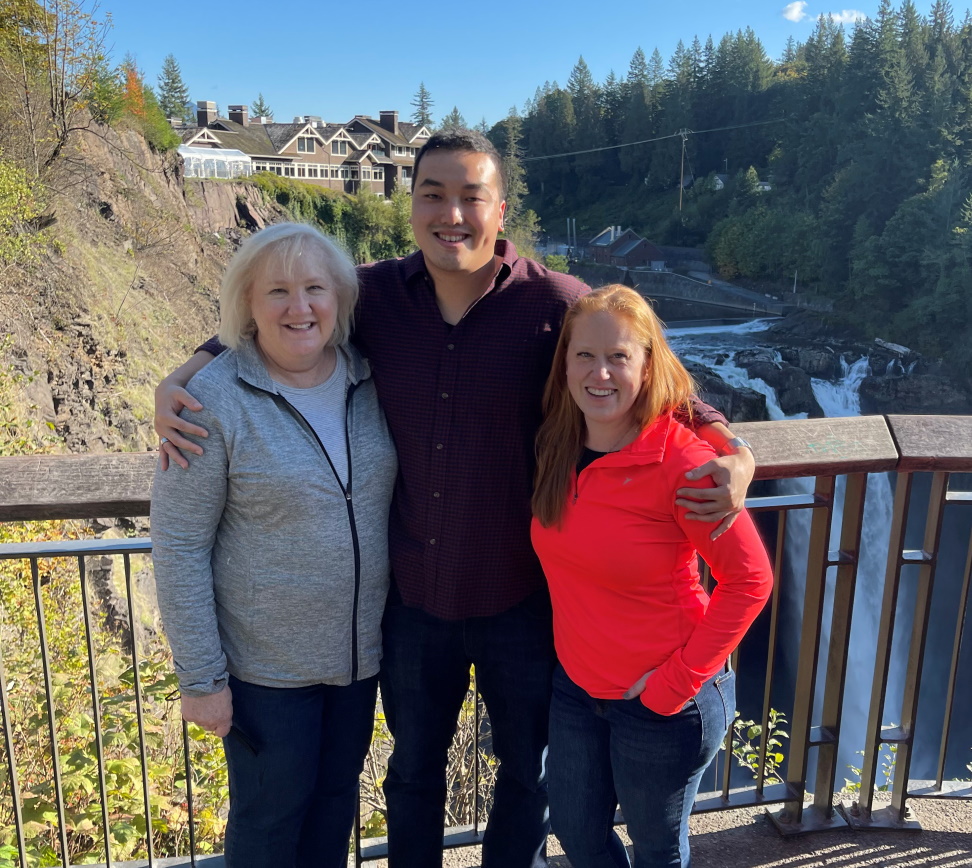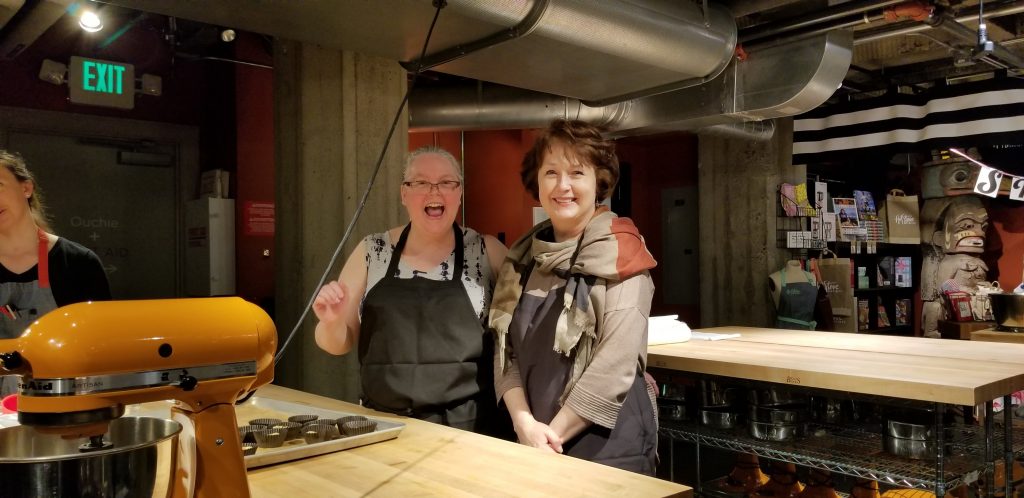 Cooking Classes at Tom Douglas' Hot Stove Society
"We have such a large range of practice areas; it never gets boring around here. There is always something interesting going on either with the appellate team, supporting cool new startups in the business department or learning about policy down in Olympia. It feels great to work for a company that continues to invest in its employees. Plus, we have a lot of fun in between, like taking cooking classes!"
Kim Caufman
Legal Employers Advancing Diversity in Washington ("LEAD-WA") 
Carney Badley Spellman, P.S. has been proud to be a part of this program for over 20 years. In 2020, Carney chose two summer interns from LEAD.  They worked with our litigation and business teams to gain legal professional skills, including commercial and construction litigation, insurance law, corporate law, startups, estate planning, and state and federal tax. In the past, they have assisted and taken part in depositions, mediations, arbitration, and trials, performed legal research, worked with clients to file corporate documents, and participated in due diligence with M&A transactions.  We are proud to announce we hired another Fellow from the program in 2020 as a first-year associate attorney.
MORE ABOUT LEAD
Legal Employers Advancing Diversity in Washington ("LEAD-WA") is a Washington non-profit organization created to increase diverse lawyers practicing in the Washington legal community. LEAD-WA, through its participating employers.
It provides summer associate opportunities to diverse law students from Washington's three law schools: Gonzaga University School of Law, Seattle University School of Law, and the University of Washington School of Law. This program was previously known as the Puget Sound Minority Clerkship Program ("PSMCP").
LEAD-WA was established by the Puget Sound Area Minority Fellowship Program ("PSAMFP") Board to continue providing opportunities for traditionally underrepresented diverse law students to work in the various law firm and corporate law environments otherwise foster diversity in the profession.  Students chosen to participate as Fellows in this highly competitive program are selected as summer associates with one of LEAD-WA's participating employers.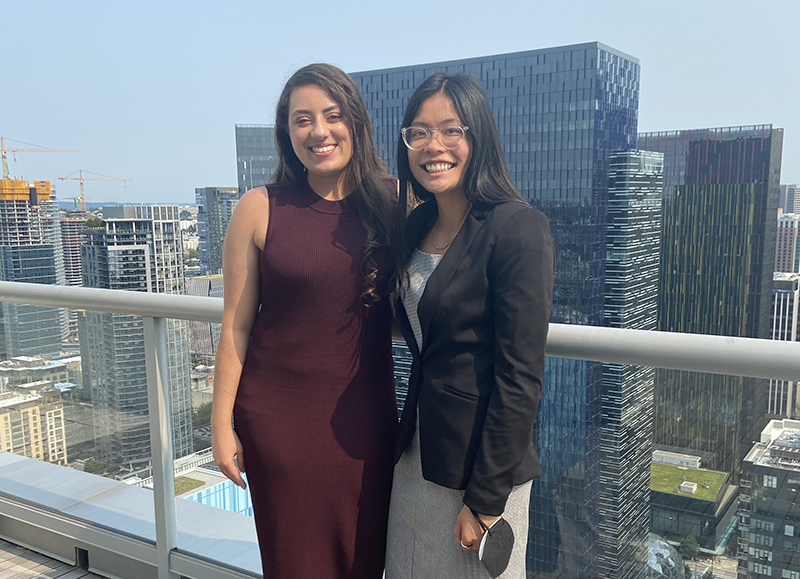 2021 Summer Interns – Rania Elbasiony & Adriena Clifton
"Carney Badley Spellman provided me with the opportunity to observe and assist skilled lawyers. More importantly, my experience here showed me what it means to provide high quality assistance to clients. It was a pleasure to be able to work alongside these attorneys and apply concepts I learned in a class into real world settings."
Rania Elbasiony
2021 Intern
Carney Badley Spellman is an Equal Opportunity Employer.