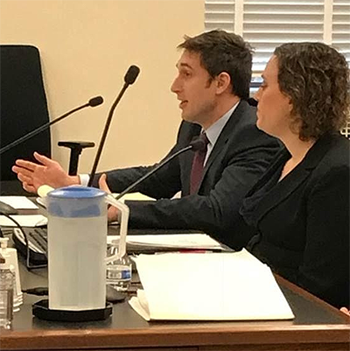 Danny Neuman testified on December 1, 2016, before the Washington State House of Representatives Business & Financial Services Committee regarding the state's Equity Crowdfunding law, and presented a list of recommendations for how to improve the regulations and make the law a more effective fundraising tool.
About Carney Badley Spellman, P.S.
Carney Badley Spellman is about Advocacy, Strategy, Results. Located in Seattle, we are a full-service law firm committed to exceptional client service and professional excellence. Our firm serves individuals and businesses of all types and sizes. Also, our attorneys work with closely-held companies to Fortune 500 corporations in the Pacific Northwest and across the United States. Although Carney Badley Spellman's location is in Seattle, Washington, we are proud to be a part of the Washington state community and communities across the nation.